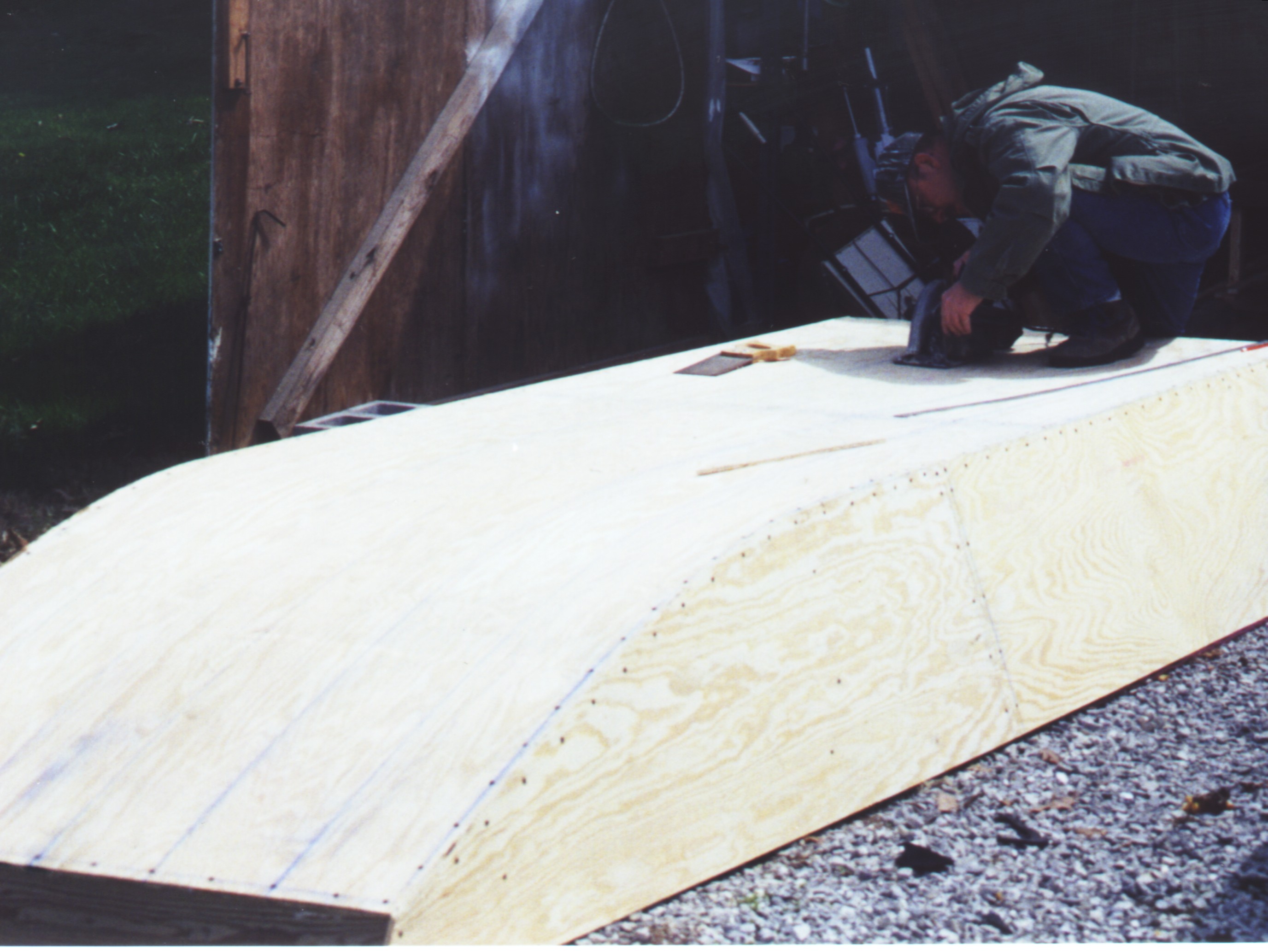 Stan cutting the hole in the bottom of the hull in order for the intake to pick up water.
We are continuing to work on the project on a daily basis much to the disillusionment of my 14 year old daughter when I am tying up the phone line.

I am using a jet drive out of a Kawasaki 440 Standup Jet Ski which I got at what I thought was a bargain. I have found out via the Internet that I just got a good deal. There is a lot out there just waiting on projects like this one.